About Us
Last Update: 2019-05-23
ENFOUND ENTERPRISE CO.,LTD. was established water and wastewater treatment department in 2000. Firstly The aeration equipment and separation equipment of Wastewater treatment is our core business. Later we develop the UV water purification unit for water, process water and wastewater. Recently we also cross into Aquaculture, the UV disinfection unit and Micro rotary drum screen filter for the RAS. Recirculating aquaculture systems (RAS) are used in home aquaria and for fish production where water exchange is limited and the use of biofiltration is required to reduce ammonia toxicity.

We (Enfound ) are the manufacturer and supplier of wastewater and water treatment equipment in Taiwan and provide the reliable and various products to engineering company, consultation company , agent and end user. Our main products:

For Wastewater Water ,

1. Static screen, Rotary drum screen ( Liquid /Solid Separator ), Auto bar screen
2. Surface jet aerator, aspirator aerator, floating aerator, lagoon aerator, river aerator, river aerator, Oxidation Ditch aerator, Submersible jet aerator, Air roots blower, air positive displacement blower, air ring blower, air side blower, & diffuser, Air pump ( Aeration system)

For Aquaculture ,
1. Micro drum screen filter, pvc UV sterilizer,ultraviolet water sterilizer ( UPVC & stainless steel reactor chamber), aquaculture surface jet aerator

For Water and Water recycling ,
1.Bag filter, Cartridge filter, UV sterilizer for advance treatment and water recycling system
We are acting not only as a designer but also as a supplier of environmental equipment, especially of water and wastewater ones. Our products are of high quality, flexible design and of good reputation in Asia as well as in Europe. It is your time that we cherish. Therefore, we shorten the manufacture and delivery time. We fully believe that service is our top priority.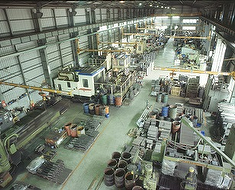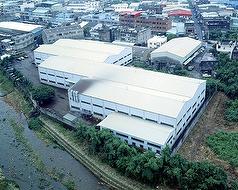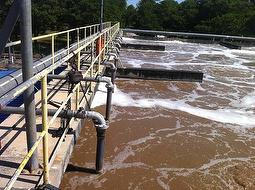 Basic Information
Company Name:

ENFOUND ENTERPRISE CO., LTD.

Business Type:

Exporter, Importer, Manufacturer

Capital:

TWD 1,000,001 - 5,000,000

Brand:

enfound surface jet aerator UV disinfection drum screen

Main Product:

surface jet aspirator aerator,submersible jet aerator,rotary drum screen, drum filter, water UV sterilizer disinfection ,Air blower, air diffuser, static screen,bar screen, plastic tray,Blisters, Clamshells,packaging machine, hot sealer, vacuum sealer,Food sealer packaging machine

Main Export Market:

Argentina, Australia, Belgium, Brazil, Canada, Chile, China, Egypt, France, France, Metropolitan, Greece, Hong Kong, India, Indonesia, Iran, Iraq, Italy, Jordan, Kuwait, Lebanon, Malaysia, Mexico, Netherlands, New Zealand, Oman, Oth African, Oth C A, Oth Europ, Oth M Near E, Oth N A, Oth S A, Panama, Peru, Philippines, Portugal, Puerto Rico, Qatar, Saudi Arabia, Singapore, South Africa, Spain, Sri Lanka, Thailand, Turkey, United Arab Emirates, United Kingdom, United States, Viet Nam
Certification
Company Certification:
Product Certification:
Taiwan Product Magazines
2019

2018
Contact Information
Owner:




Contact Person:




Phone Number:



Business Phone Number:

+886-8-7626860

Company Fax Number:

+886-8-7230230

Line:

Office Address:

Company Website: